There are currently 4.54 billion active internet users as of January 2020 in the world. When we use the Internet, and it seems sensible that the web gets slow occasionally with so many people online. Therefore, most of the time, we want to get to know our internet speed. And it might help to address some network related issues. Today we are going to explain the best speed test apps that allow you to test how fast your internet and data speeds at that running time.
1. Ookla Speedtest Internet Speed App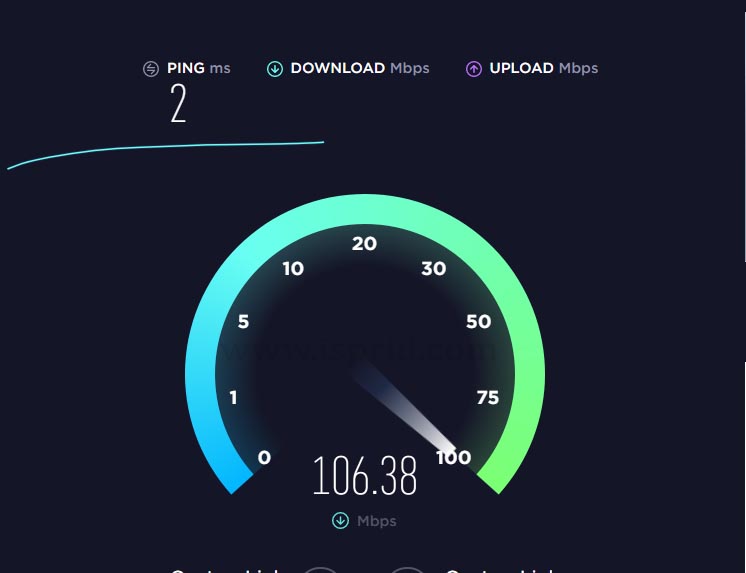 More than 10 million people get this website and its application every day, which makes the Ookla speed test application among the most reliable names in speed testing. Also, this is the most accurate way to test internet speed.
In a couple of seconds, you can see your internet download and upload speed in Mbps. Also, you can know about what server and provider you're using too.
It is possible to make an account with Ookla and monitor your speed tests in 1 area so that you may compare how quickly your Internet is operating.
The "Ookla Speedtest" internet speed test app is available for any device and anywhere for free. That means you can access this tool on the web, Android, iOS, macOS, Windows, Google Chrome, and also Apple TV. You can try it out here.
2. FAST
Most of the people in the world use their smartphone to spend their leisure time by streaming their favourite shows. Otherwise, you can listen to Radio. here are the 5 Best Radio Apps for Android and iOS. Netflix takes a considerable place. Netflix created an internet speed test tool called  FAST. It helps to make sure that your devices can quickly stream whatever you're watching.
You can access this app for iPhone, Android, or Web and check download speed and upload speed and also location, IP address, delay. It also shows the location of the Internet service provider server.
3. SpeedSmart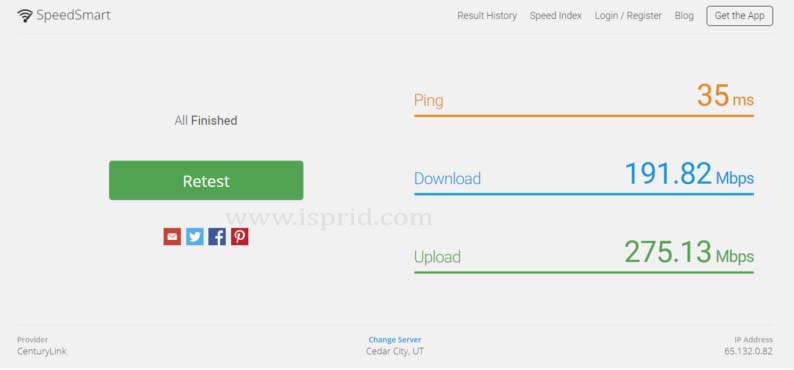 SpeedSmart is another internet speed checking tool created by Speedtest.net. It is one of the most popular internet speed test applications for iPhone devices and Android devices. Because it uses HTML5 instead of Flash or Java, it is very accurate and also faster.
This speed test also has an easy-to-use design, saving the results history for future reference.
You can use this test globally on the web, Android, or iOS.
4. V-SPEED Speed Test
V-SPEED is a little bit different from other speed meters. Because you can customize it as you need. If you search for a customizable speed test tool, this is the best one for you.
This cloud management test allows you to measure bandwidth, test your statistics database, perform advanced VoIP tests, and more.
To get started with V-SPEED, download this internet speed test app for iPhone or Android.
5. Bandwidth Place
This is another best speed test that works on any device anywhere. You can easily access this site from any device connected to the Internet to verify download and upload speeds.
Click here for Bandwidth Place.
6. Speedcheck Internet Speed Test
This app not only tests internet speed, but it also fixes slow or unresponsive internet problems and improves internet stagnation. Test your connection instantly with this internet speed test app for Android, iPhone, or web.
The best thing about the site version is that it has a guide on how to interpret the speed test results.
Check the Speedcheck details to see if it is appropriate.
7. Speedtest Master Internet Speed App
Specially designed as an iPhone internet speed test app, this app shows accurate results in 30 seconds. With a single touch, you can test your 2G, 3G, 4G, 5G, DSL, ADSL, and Wi-Fi internet connection.
You can download Speedtest Master for your iPhone from the Apple App Store.
---