If you are recently brought a new iPhone, and now you want to move your WhatsApp chat to a new iPhone? Then here is the best place to know about how to transfer WhatsApp from Android to iPhone. Recently, there has been more confusion about how to transfers WhatsApp chats. If you browse the web, you will find many old tricks and solutions. But unfortunately, most of the methods are not working. Today Let's talk about what are the best solutions that will help you to transfer WhatsApp chats from Android to iPhone 100% working. These are the simplest and most effective solutions to transfer WhatsApp from Android to iOs.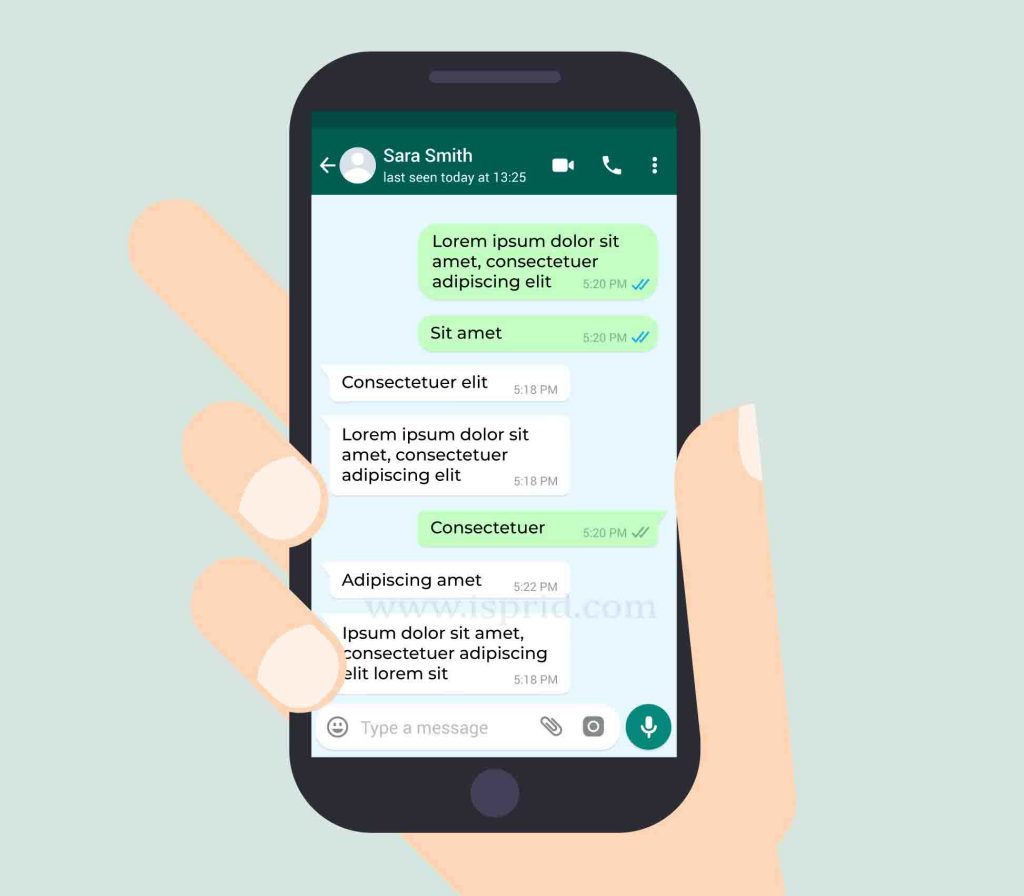 Method 1: Transfer WhatsApp Message from Android to iPhone using  dr.fone – WhatsApp Transfer
WhatsApp transfer from Android to iPhone is highly sought after today as more and more people switch to the iPhone. Here is one of the best software that helps to transfer WhatsApp message from Android to iOs with one click.
Dr.fone has a One-click to transfer WhatsApp data to the iPhone from Android. It allows to backup WhatsApp data in iPhone or Android on a personal computer(PC) and restores any item from backup. The most important thing is it supports all android models all iPhones. Download dr.fone from here
Follow the steps below to transfer WhatsApp messages to iPhone from Android
Download the dr.fone software from the above link and install it on your PC and launch it.
Then connect your android device and iPhone to your pc
Select "WhatsApp Transfer" > "WhatsApp" > "Transfer WhatsApp messages" from the main screen of dr.fone software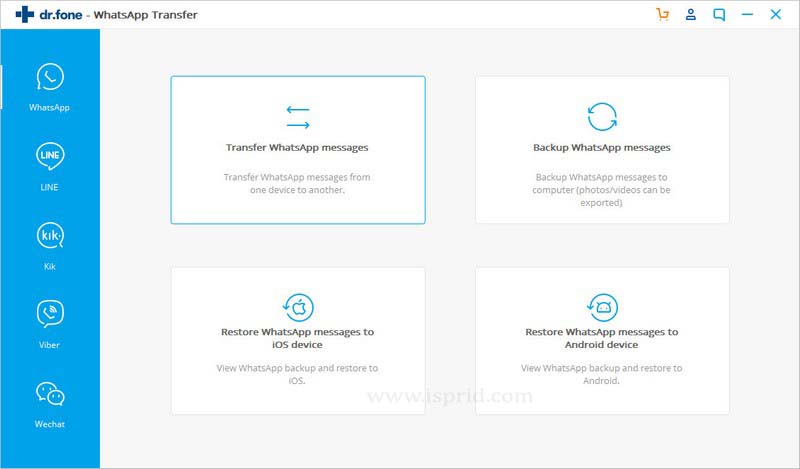 Dr.fone will automatically detect the iPhone and Android. Once the Android and iPhone are detected, it will display as below picture.
Next, use the "Transfer" button to start a transfer message to the iPhone from the android phone.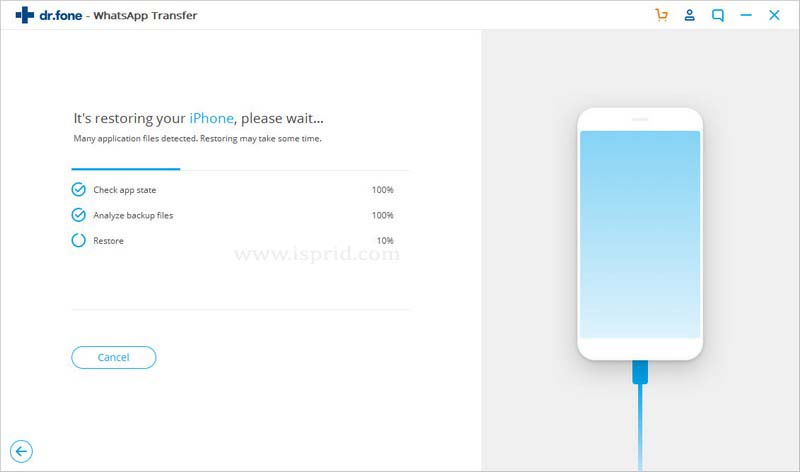 WhatsApp messages are transferred from Android to iPhone. Wait for the WhatsApp transfer to complete. Then you can see Android WhatsApp messages on iPhone.
MobileTrans is another simplest and most effective solution to transfer WhatsApp from Android to the iOs device. The applications that are part of MobileTrans support the direct transfer of WhatsApp data from one device to another. Also, you can backup and restore WhatsApp chats and manage other social apps like Viber, Kik, WeChat, Line, and more. With an easy to use interface, just connect Android and iPhone and transfer WhatsApp data. All WhatsApp chats and attachments are kept safe, and their quality is not affected.
Download MobileTrans from here
Mobile Trans also support all of the android models and iOS devices, including iPhone 11/11 Pro. Refer the below steps to transfer WhatsApp messages from Android to iOs:
Download and install the MobileTrans on your Mac or Windows PC and then select the "WhatsApp Transfer" feature from the main screen.
Then connect your Android and iOS device to the computer.
Then select the WhatsApp function from the sidebar and select "Transfer WhatsApp messages" from the provided options.
The application automatically detects the connected Android and iPhone devices and marks them as origin or destination. If they are swap, just click the "Flip" button.
5. Finally, click the "Start" button, and the WhatsApp chat will transfer from Android to iPhone. If you previously used WhatsApp on your iPhone, your existing data will be erased.
6. Immediately, the WhatsApp chat transfer is completed. If successful, you will be notified that you can safely remove the device.
Now when you start WhatsApp on your iPhone, the newly transferred data will be detected automatically and can be restored on your iOS device.
Method 3: Transfer WhatsApp Chat from Android to iPhone using Export Chat
You can't backup WhatsApp and transfer it directly from Android to iPhone, but there is something else you can do. With WhatsApp, you can email a dedicated conversation to any contact. In this way, you can email a portion of the selected chat and keep a backup.
However, this will not allow you to restore the same chats on WhatsApp, but you can access them on your new iPhone. Follow the below-given steps to transfer WhatsApp messages from Android to iPhone using this native feature:
1. Open the WhatsApp and select the conversation you want to save.
2. Touch the More option (3 dots or hamburger icon) at the top right corner and select More >> Export Chat.
3. Then next window application asks to include or exclude the attached media files. Select what you like, if you select include media you will receive chat with media files (Audio, images, video)
Finally, this will open the Gmail application with a text file containing the WhatsApp chat. Enter your email address, or you can save it as a draft.
4. Later, you can access the same email account on your iPhone, download the chat, and view it at any time.
Note: This method only shows chats on iPhone as a text file and is not available in WhatsApp application. Also, this is only recommended if you want to save the conversation you really need.
Method 4: Transfer WhatsApp backup from Android to iPhone
Can We Transfer WhatsApp backup from Android to iPhone using WhatsApp backup feature?
Most people are looking at this option. Since Android and iPhone run the different operating systems, and they use different encryption algorithms, you cannot transfer Android to the iPhone using this method.  Android WhatsApp backup and restore from google drive and iPhone do it with iCloud backup
If you have a smartphone that is running Android OS, you can simply restore WhatsApp to Android from Google Drive backup, and you can save your WhatsApp data on Google Drive or local storage by going to Settings> Chat> Chat backup.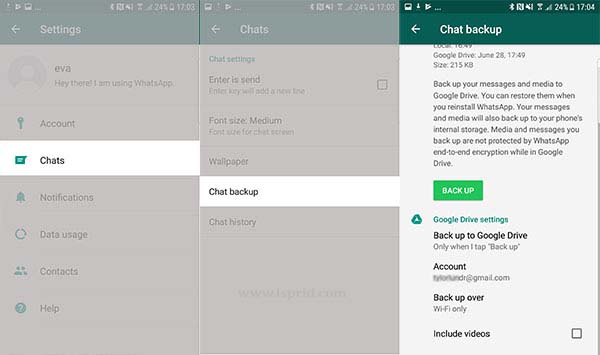 Then, delete and install WhatsApp from Play Store, check WhatsApp with the same phone number, and restore from backup as prompted.
---
Do you know what are the Best radio apps for Android and iPhone? Read article about 5 Best Radio Apps for Android and iOS