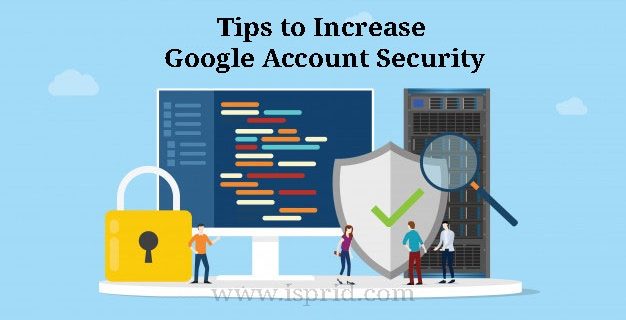 Most people around the world use Google services. Of all the online accounts, Google is likely to retain most of the information. If you use chrome browser for web surfing and Gmail application for email, and Android device, you're almost every time use google service
RELATED :  How to Find a Lost Phone: Locate Your Android Device
What happens if someone accesses your Google account? This includes Gmail bank statements, Google Drive personal files, stored Google Photos, Hangouts chat logs and more. Sounds scary, right? That is why Google-designed security mechanisms to protect user data. Let's talk about how to make sure your account is as secure as possible
We have recently tended to use Google Apps and are wondering about security here? Follow these tips to improve the security of your Google account with personal data.
Google Account Sign-in and Security
01. Check Recently Used Devices in account Log in Sign-in & Security in Google Account
02. Checking the chances of logging into Google Account through recent security events
03. Include your phone number and additional email address in the Account Recovery options
This will enable you to recover your password when you forget your password, and you will receive an alert if an unidentified person logs in.
This is an example of a security alert email that you receive when a user logs in to a Gmail account from a new device
Strong Password and 2-Step Verification
04. 2-Step Implementation
Two-step verification protects your account by adding an additional layer of security when you sign in to your Google account. Google will verify your identity every time you log in. When someone tries to sign in to your account, Google sends a text message to the verified phone number for two-step verification. Then enter the security code from the text message to complete the login.
For example, you can configure this to receive SMS to phone numbers. After entering the password, you must also enter the PIN you received by SMS.
05. Password Update
Also, when selecting a password, choose a strong password. Use capital letters, lowercase letters, numbers, and symbols for passwords.
More Tips
06. Do not use Google Username and Password for other websites
07. Checking the URL of the web page when logging into the Google Account
The URL associated with the web page must be "mail.google.com" or "accounts.google.com/login".
08. Do not share the password with anyone else
09. Use Virus guard for Device
10. Make sure you sign up for a public device. Also delete Forms, Password, Cache, and Cookies from the browser
11. Turn off less secure app access

12. Remove unnecessary third party application which connects to your Gmail account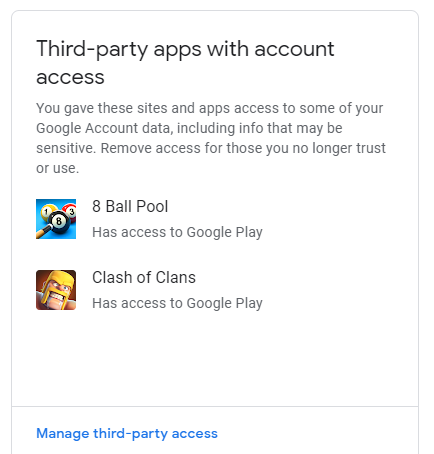 Protecting your account is not difficult and takes less time. What everyone with a Google account should do. You can keep a secure Google Account by following the instructions above.